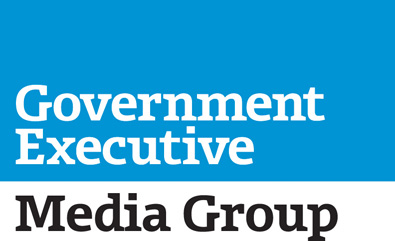 March 28, 2013
From the archives: Our April 1995 issue on partisan clashes and foreign policy.
March 22, 2013
From the Archives: Our August 2000 cover with then-presidential candidate Al Gore.
Gore will also be speaking at our Excellence in Government conference May 13-14th. Want to hear him speak? Request an invite here: excellenceingov.com
February 15, 2013
From the archives: Our May 1999 cover on the Pentagon shedding jobs. 14 years later, the Defense Department is facing job cuts again with the sequestration around the corner.
January 25, 2013
From the archives: Our July 2004 cover featuring then-presidential candidate John Kerry. After being nominated for Secretary of State, Kerry again has the potential to shape federal government. Read more about Kerry's confirmation hearing.
January 7, 2013
What painkillers can teach us about open government
Looking for an example of how open government data is being used by the private sector? Google the words "aspirin," "ibuprofen" or "amoxicillin" and check out the upper right hand corner of the webpage.
You'll find boxes with information about recommended uses, risks and possible side effects that rely on open data streams from the National Library of Medicine and the Food and Drug Administration.
"The best part about this is we didn't even know it was happening," U.S. Chief Technology Officer Todd Park told members of the President's Council of Advisors on Science and Technology Friday. "It didn't happen because of evangelism by us. It didn't happen because we met them at a meet up. They just somehow learned about the API we had … and boom. This materialized and now that information is helping everyone on Google search and score aspirin and every other drug."
Park has been working to make raw government data available online to developers and entrepreneurs since 2009, first as CTO of the Health and Human Services Department and later in his goverenmentwide role. The goal is that entrepreneurs will use that data to build applications and services that aid consumers, turn a profit or both.
January 4, 2013
Our July 1993 special edition: The office productivity guide, featuring all the best tech from 20 years ago, including fax machines and copiers.
December 14, 2012
From the GovExec archives, our April 1992 cover! Check out more of our magazine here: http://www.govexec.com/magazine/
December 7, 2012
From the archives, our May 1992 cover.
See our latest cover here: http://www.govexec.com/magazine/
September 24, 2012
Proposal to change poultry slaughter process under renewed scrutiny
More than 30 groups and individuals representing consumer, labor and public health interests urged the U.S. Agriculture Department to withdraw its proposal to alter its poultry inspection process.
USDA's Food Safety and Inspection Service wants to expand a pilot program in which inspectors examine 175 birds per minute, rather than the current rate of 35 birds per minute. A federal inspector remains part of the process in the pilot program, but only at the end of the poultry inspection line. Expansion of the program could result in the loss of up to 1,000 federal inspector jobs.
Allowing private poultry inspectors to check and discard carcasses earlier in the slaughter and production process could provide plants greater flexibility to develop their own procedures for condemning contaminated carcasses, the proposal said.
Image Credit: Mahesh Kumar/AP
July 9, 2012
From The Archives: Our cover from February 1996 on the anti-government movement. Things never change though — you can also read about modern efforts in the fight against government spending programs.