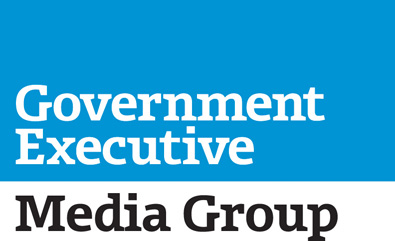 March 28, 2013
From the archives: Our April 1995 issue on partisan clashes and foreign policy.
January 25, 2013
From the archives: Our July 2004 cover featuring then-presidential candidate John Kerry. After being nominated for Secretary of State, Kerry again has the potential to shape federal government. Read more about Kerry's confirmation hearing.
July 9, 2012
From The Archives: Our cover from February 1996 on the anti-government movement. Things never change though — you can also read about modern efforts in the fight against government spending programs.
June 12, 2012
"
The budget appropriations process is broken, and that's something everyone agrees on. In 2011, there were eight continuing resolutions, three near government shutdowns, one partial shutdown at the Federal Aviation Administration, and a whole lotta gridlock. The prevalence of omnibus legislation means there's rarely a stand-alone appropriations bill funding individual agencies. All this creates uncertainty and anxiety, personally and professionally, for the 2 million federal workers who run the government.

Lawmakers from both parties have talked for years about moving all federal agencies to a multiyear appropriations process to spare them the pain of continuing resolutions and shutdown threats, but also help them improve program oversight and better allocate scant resources. Last year was such a hot mess that perhaps it will motivate lawmakers to enact real reforms to the annual budget process.
"
— GovExec reporter Kellie Lunney on the possibility of multiyear budgeting and the federal government's future fiscal plan.
May 23, 2012
$100 Million a Year to Dead Retirees?
You might think that Brandon Doherty, a GOP candidate for Congress in Rhode Island, was engaging in a bit of hyperbole when he claimed that the federal government had spent more than $600 million in the past five years in improper annuity payments to federal retirees who are not among the living.
But PolitiFact Rhode Island reports that Doherty is right. His claim is based on a study of wasteful spending  issued by Sen. Tom Coburn, R-Okla., which in turn relies on an Office of Personnel Management inspector general's report on payments to deceased annuitants. And that report states it plainly: "the amount of post-death improper payments is consistently $100-$150 million annually."
Read more at Fedblog.
Image Credit: kenkistler / Shutterstock.com
May 10, 2012
"Many people will talk about public servants in a less than kind way, I am not one of them."
—
Rep. Darrell Issa, R-Cali. said after voting to hike pensions for federal employees
To contrast: during a Feb. 28 hearing Issa said, "I have always said that the enemy isn't the Democrats, the enemy isn't the Republicans — it's the bureaucracy." 
May 9, 2012
VA manipulated mental health care data, lawmaker says
The Veterans Affairs Department manipulated its data to show 95 percent of patients who sought mental health care received an appointment within 14 days, when in fact 94,000 new veteran patients in 2011 had to wait an average of 50 days for an appointment, Rep. Jeff Miller, R-Fla., chairman of the House Veterans Affairs Committee charged at a hearing today.

Read the full story at Nextgov.com
Image Credit: Rob Carr/AP
May 8, 2012
Photo highlights from our Excellence in Government conference. For more photos check out our Facebook album. 
May 3, 2012
This video, by General Services Administration staffer and rising Reggae star Hank Terlaje, has helped the House Oversight and Government Reform Committee achieve 2 million youtube views and beat out all other Senate and House committee pages.
Read more about how the House Oversight Committee won youtube dominance at Nextgov.
April 20, 2012
Congress to FAA: Don't let domestic drones spy on Americans
The Federal Aviation Administration has cleared drone aircraft for widespread use in U.S. domestic airspace, and the chairmen of a congressional privacy caucus want to know how FAA will protect Americans from surveillance by operators of these aircraft, including police departments.
Read more at Nextgov.com
Image Credit: Reed Saxon/AP