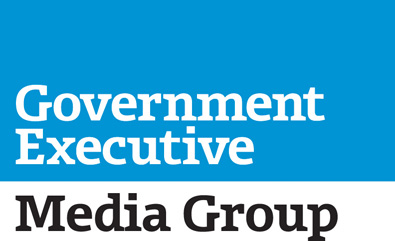 May 14, 2013
Our keynote speaker Monday at #eig2013, @algore. (cc:@excelgov)
April 15, 2013
From the Archives:
With Dana Grinshpan's current Government Executive magazine piece on women's role in government, it's time to revisit the Feb. 2000 magazine cover. Thirteen before Grinshpan's piece, Dick Kirschten examined women's role in government at the turn of the 21st century.
Read his feature story here and the entire Feb. 2000 issue here. 
April 11, 2013
Thank you, Open Gov Foundation. (Cc: @joseph_marks_ )
April 8, 2013
From the Archives: 
Five years ago, FEMA was at a crossroads and then-reporter (now Nextgov editor) Katherine McIntire Peters examined the point in FEMA's history.
March 28, 2013
From the archives: Our April 1995 issue on partisan clashes and foreign policy.
March 22, 2013
From the Archives: Our August 2000 cover with then-presidential candidate Al Gore.
Gore will also be speaking at our Excellence in Government conference May 13-14th. Want to hear him speak? Request an invite here: excellenceingov.com
March 21, 2013
Spotted at GSA's Acquisition Excellence conference: Feds & contractors still haven't kicked the two phone habit. #mobilegov #gov20
March 15, 2013
Help us with our survey!
Your voice is still needed for largest GovExec study we have ever conducted. Response rates are essential to come to accurate conclusions. If you're a federal employee, take this survey to make sure that we can provide actionable information for your agency. 
We especially need employees from OPM, Department of Education, Department of Energy, and Department of Labor.

March 5, 2013
I (Ross Gianfortune) put together Play of the Day and am also a Chicago-area native. I was born in the early 1980s, so I was a teenager during the Bulls' run of the 1990s. Needless to say, I am in love with this Dennis Rodman story and thought pretty seriously about making Play of the Day a entirely Rodman affair. 
Sadly, the sequester is way too important for me to ignore. Therefore, today's Play of the Day was only a mostly Rodman situation.
February 15, 2013
From the archives: Our May 1999 cover on the Pentagon shedding jobs. 14 years later, the Defense Department is facing job cuts again with the sequestration around the corner.